Google Tutorials
about 1 year ago
Synergyse Training Installation Instructions
1. Open your Chrome Browser.
2. Go to google.com in Chrome and click on Sign in if you are not already signed into Google using your district account.
3. Click on the LG Schools icon in the upper right.
4. Choose the topic on which you wish to view an interactive tutorial.
5. Tutorials are short and concise.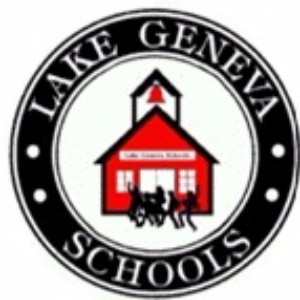 Tips & Shortcuts
about 1 year ago
Chrome OS itself uses similar keyboard commands as Google Chrome on your computer, however built into the OS itself, there is a handy keyboard commands reference, which lists all the available key commands.
Ctrl + Alt + ?
Chromebooks also has a different keyboard to what you may have seen on other laptops. For starters, there is no Caps Lock key. This has been replaced with a dedicated Search key which will launch the App Menu. The App Menu is a place where all your Web Apps are located, you can perform searches here; and soon it will be used to search Google Contacts. If you would rather have the Caps Lock key back, you can either use Alt + Search key which will act as the Caps Lock key; or to enable it permanently, you can change the Search key to the Caps Lock key under "Settings". (chrome://chrome/settings/keyboard-overlay)
The Home, End, Page Up, Page Down and Delete keys are also missing, again there is a keyboard command to regain this function.
Ctrl + Alt + Up Arrow key - Home
Ctrl + Alt + Down Arrow key - End
Alt + Up Arrow key - Page Up
Alt + Down Arrow key - Page Down
Alt + Backspace – Delete the next letter (forward delete)
Ctrl + Backspace – Delete the previous word
Finally, the Chromebook keyboard has replaced the function keys (F1, F2, F3, etc) with browser buttons.
Some of these browser buttons have secondary commands;
F4 + Shift – Full Screens the active window
Esc + Shift – Open Task Manager
Alt + F6 – Keyboard Brightness down
Alt + F7- Keyboard Brightness up
Ctrl + F4 – Mirror Monitor
Ctrl + F5 – Take Screenshot
Finally, the Power button has two modes. A short press will Lock the Chromebook, a large press will shut down the Chromebook.
Touch screen tips
You can use the gestures below if you have a Chromebook with a touch screen.tap
Touch: Touch the screen on the area you want to click. (If you touch a link, we'll highlight it for you so it's easier to see.)
You can also quickly tap with two fingers to show the right-click menu.
Long press: Touch and hold the area you want to right-click.
You can also select, cut, copy, paste, and drag-and-drop text and images.
Swipe or Drag: To scroll quickly or go backwards or forwards in your browser history, swipe one finger on a web page. Keep your finger on the screen for more precise control.
Swipe up from lower bezel: Turns the shelf autohide on or off.
Pinch open / Pinch close: Zooms in or out on supported web pages.